To stroll down Montrose's historic downtown, Hartman Brothers' Main Street brick-and-mortar building boasts their claim to fame as a family owned and operated business since 1904.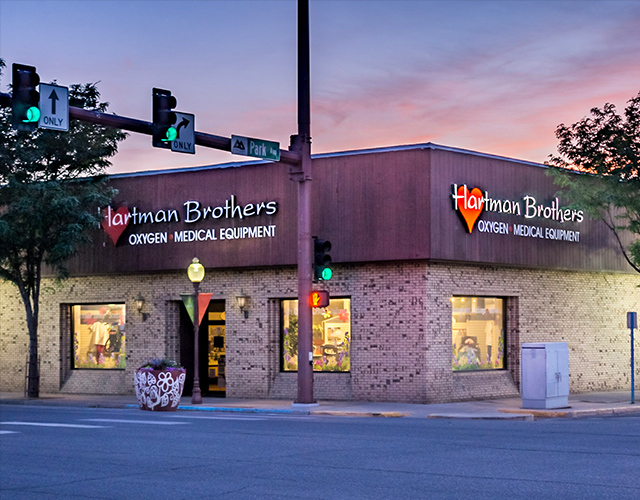 That business that two enterprising and ambitious brothers founded, however, started as a humble bicycle and novelty shop, a mere 22 years after the founding of Montrose. Joe and Sid Hartman's original venture repaired bicycles, pumps and even windmills, among other tinkering jobs. They even tried their hand at plumbing and gunsmithing.
Good fortune truly struck for Joe and Sid when the brothers took note of Montrose's growing love affair with automobiles. The Hartman brothers were forefront in a very new line of business, servicing gas buggies.
Today's customers to the Hartman Brothers' Montrose location may know the showroom that now boasts top-of-the-line medical supplies once showcased early iron horses. Hartman Brothers was the first Ford agency in Western Colorado in 1908, moving into their main lines of Dodge, Chrysler and Plymouth sales and service. After selling automobiles for 75 years, Hartman Brothers closed the doors to their dealership, but the Hartman Brothers welding supply business prospered, as it continues to today.
Continuing family tradition, the now fourth-generation Hartmans seemed to have the same knack for premonition and opportunity as their ancestors as the use of home-based medical care and oxygen accelerated in the 1980s. They took on a complete line of durable medical equipment, including wheelchairs, hospital beds, lift chairs and scooters, and home health care products.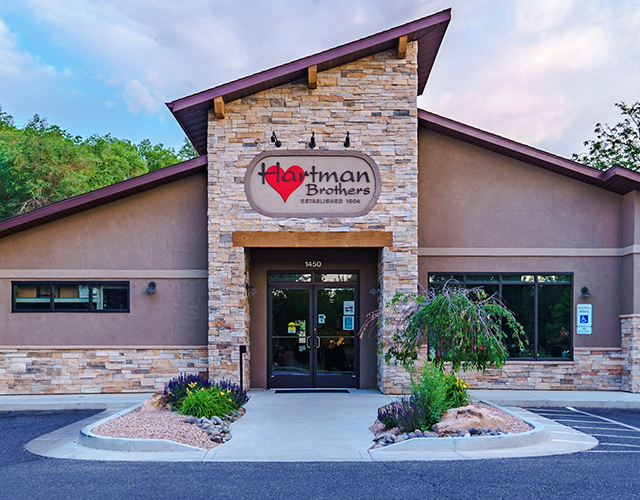 With the completion of the Hartman Brothers medical supply and services, one more location was added to better service the Western Slope in Delta.
For more than a century, Hartman Brothers has been upholding the traditions of quality products and fair service established by proceeding generations. The success of Hartman Brothers, however, would not be possible without the people of Montrose, Delta and the surrounding communities for their loyal patronage throughout the years. We here at Hartman Hartman Brothers thank you for allowing us to serve you.